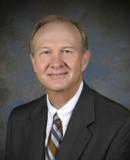 Mike Riemann
Mike is a lifelong resident of the Mississippi Gulf Coast. He is a 3rd Generation licensed funeral professional with 35 years of experience in funeral service and preplanning.
He currently manages the Preplanning Division of Riemann Family Funeral Homes, which is one of the most successful Preplanning Departments in the country, and Riemann Monument Company, Inc.
Mike is member of First United Methodist Church in Gulfport. He enjoys spending time with family and friends, playing tennis, boating, and traveling. He is married to Cindy Riemann, and they have two children, Jeff and Jennifer.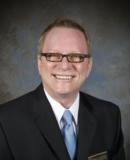 Alan Freeman, Preneed Counselor
Mr. Freeman was born in Gadsden, AL and has been a resident of the Mississippi Gulf Coast since 1993. He grew up in Las Vegas, NV where his family was in the funeral business for many years. 

Mr. Freeman is a graduate of the University of Nevada at Las Vegas with a Bachelor of Arts degree in the Culinary Arts and trained with the Culinary Institute of America. He enjoys cooking for local charities and fundraisers. 

He has been employed with Riemann Family Funeral Homes since May of 1999 where during some of those years he managed Floral Hills and Gulf Pines cemeteries for the company. He continues to serve families of the Gulf Coast with dedication and compassion.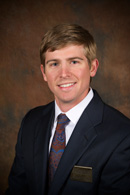 Addison Riemann, Preneed Counselor
Addison was born in Gulfport, MS. He attended Gulfport High School and received his Bachelor of Science Degree in Finance from Auburn University.
After several years of financial advising, Addison, a fourth generation Riemann, decided to join his father, David; uncle, Mike; and brother, Chad, in the family business. In addition to his operational duties, Addison is a licensed prearrangement counselor and enjoys helping families design personalized monuments.
Addison currently serves as a Board Member of the Biloxi Bay Chamber of Commerce, and member of Gulf Coast Carnival Association and Reveler's Carnival Organization.
In his free time, Addison enjoys golfing, boating, and spending time with family and friends.