The Riemann Family has been assisting families with their monument needs for over 30 years. It is our goal to give helpful information about selecting a meaningful grave marker or headstone as a Celebration of Life. Our diverse capabilities have allowed us the privilege to design and build significant individual, family, civic and Unites States Military monuments throughout South Mississippi.
Our Heritage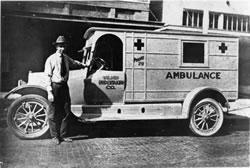 In 1920, Ernest and Ruth Riemann migrated from Richmond, Michigan to Gulfport, Mississippi in search of an opportunity to serve Gulfport families during a difficult time. This Coast pioneer family purchased the Wilder Funeral Home and a legacy of service began.
As the Gulf Coast grew, so did Riemann Funeral Homes. Locations in Bay St Louis, Pass Christian, Long Beach, Biloxi, and Orange Grove were built to serve families in each community on the Coast.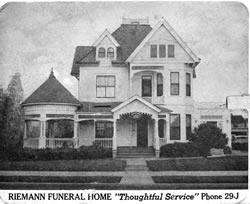 The second generation Riemann, Robert "Bob" Riemann joined the business during World War II and continued the commitment of service begun by his parents. The business grew significantly in the 50's, 60's, 70's and 80's under his leadership.
Third generation Riemann's, David and Mike, were new arrivals in the 70's and continue to be active in the business.
Chad Riemann and Addison Riemann, the fourth generation to serve Gulf Coast families, have many years of experience and are committed to the perpetuation of the Riemann family business. Addison Riemann is our newest fourth generation family member to join our business.
The professional and dedicated staff that care for families has hundreds of years of experience – ensuring that each family served has a meaningful experience at a most difficult time.
Riemann Family Funeral Homes, owned by the Riemann family, operates its business with six convenient locations – two in Gulfport, Long Beach, Delisle – Diamondhead, Pass Christian, and Biloxi.